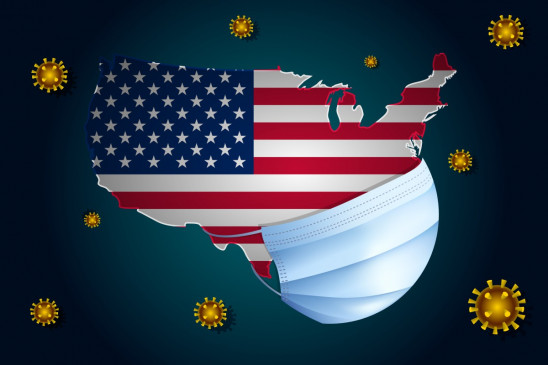 Digital Desk, Washington. The death toll from Kovid-19 in the US has crossed the dreaded 2.8 million mark. These data have been released by Johns Hopkins University's Center for Systems Science and Engineering (CSSE).
According to the report of the news agency Xinhua, the number of cases in the country on Saturday increased to 1.44 crore and the number of deaths was 2,80,090. The highest number of deaths in the US so far has been 34,853 in New York State. After this, 22,825 deaths have been reported in Texas. The death toll in the states of California, Florida and New Jersey is more than 17 thousand. The states of Illinois, Pennsylvania, Massachusetts and Michigan have caused more than 10,000 deaths due to coronavirus.
Of the total deaths due to this epidemic in the world, 18 percent have occurred in the US only. On 1 December, the number of deaths in the United States exceeded 2.7 million. After this, there are more than 2,500 deaths daily here for the last four days. On Thursday, the highest number of deaths was 2,879. According to The Covid Tracking Project, the highest number of 1,01,276 people admitted to American hospitals on Friday.
Similarly, on Friday, the highest daily figure for cases was recorded at 2,27,885. According to the prediction of the model of the Institute for Health Metrics and Evaluation at the University of Washington, Kovid may cause 5,38,893 deaths in the United States by April 1, 2021, given the current situation.
.